The Peggy 2 board is not small by PCB standards, but it was just not big enough for a couple of folks.
MonsieurBon built a Giant LED Board based on the Peggy 2 circuit with a 30 x 30 display area. Here's his
photoset
and video on
YouTube
.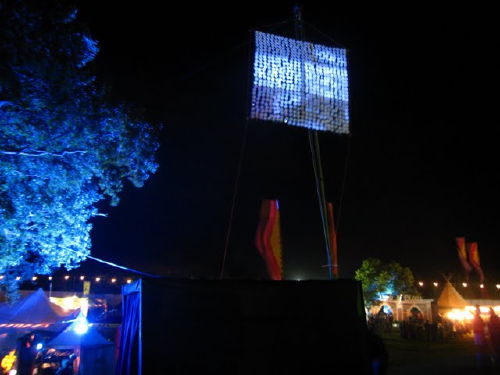 Dave took his Peggy 2 and mounted his LEDs off board for his u:moon project. Here's the
project page
and
video and photos
.
You can read about more Peggy 2 projects in our earlier story,
The Peggy Strikes Back
.