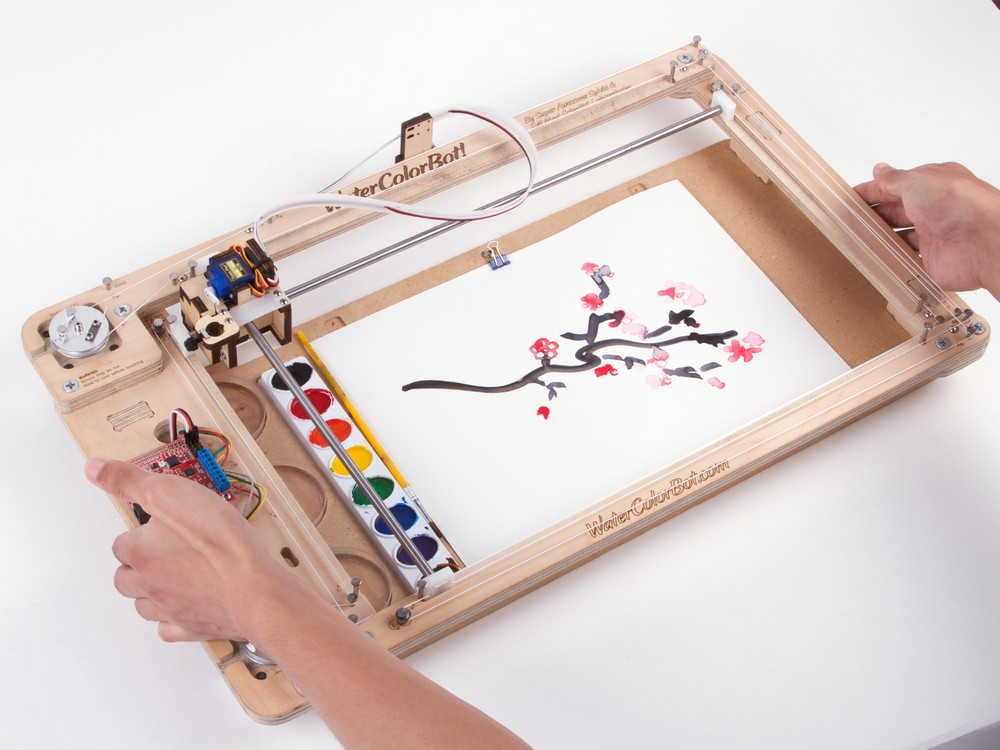 We've just given the WaterColorBot a little bump up to kit version 1.5. The new version now comes with a pair of beautifully machined aluminum winches.
The winches are precision cut on CNC machines and anodized clear. We add a few extra little parts (flat-head rivets to wind the winch around, screws, and a stamped and polished stainless steel "clamp" to hold the string end), and wind them with the same "100 pound" Spectra cord as we did before.
We described the process of making and winding our older laser-cut wooden winches in our blog post about the making of the WaterColorBot, and again in our post about the  winch cutting jig. For better or worse, transitioning to the new aluminum means that we're no longer using our older wooden winches that we described in those blog posts.  But in the end, these new winches are a better, more elegant solution.
 WaterColorBot kit version 1.5 is now shipping from the Evil Mad Scientist Shop.