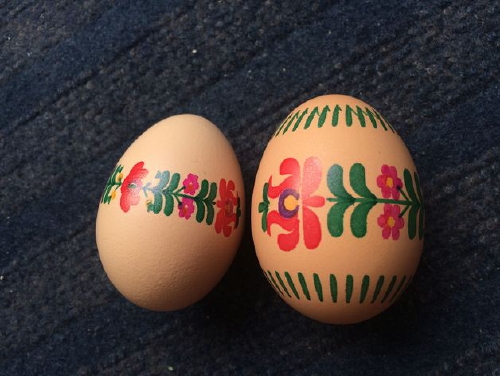 Kitti in Budapest has a thoughtful blog about her EggBot. She's posting her experiences, modifications, and challenges. She is putting up designs on Thingiverse, starting with the Hungarian Folk design shown above.
My first design was inspired by my Mom. I told her about my plans to draw something in Inkscape to be printed on an egg later. She immediately ask if I am planning to do a Hungarian folk pattern.
We'll be looking forward to seeing what comes next!