Today we are releasing our newest set of "Download and Print" cards for Valentine's day. This is our sixth year, and sixth set of cards: The 2013 set had six equation-heavy cards, the 2014 set was a set of six symbol-heavy cards, and the 2015 set included love, hearts, and arrows. The 2016 set featured Pluto's cold heart, and the perfect card for your robotic expression of love, and last year's set featured atomic orbitals, exponential growth, and an epsilon delta declaration of love.
This year's set features parallel lines, friction, and activation energy:
What could be more romantic than telling someone that the second derivative of your potential energy is at its minimum when you're around them?
The perfect card to give to any computer scientist when you want them to both (A) appreciate being given a valentine and (B) secretly wonder whether you don't quite understand what np completeness means, or whether you do but thought it was funny.
Parallel lines never meet. But we should.
For when you have chemistry with someone.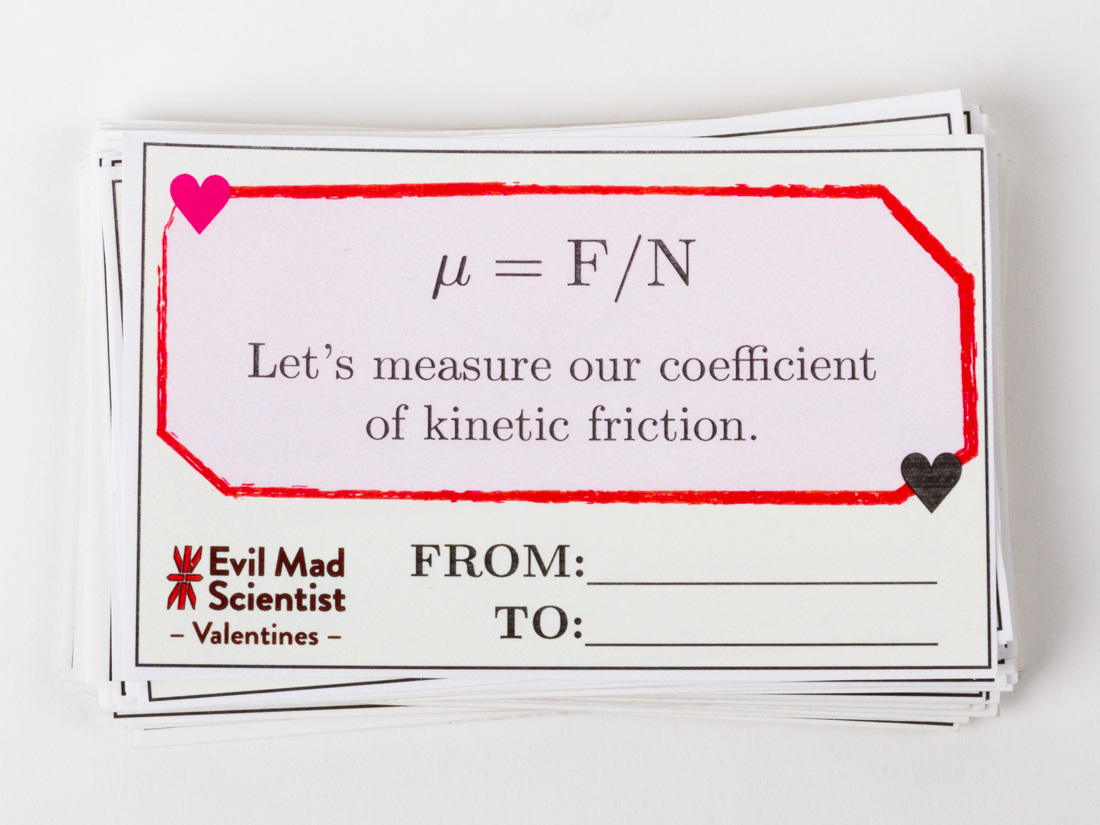 Why measure? Because it's generally considered impolite to ask someone what their normal force is.
You can download the full set here, which includes all 36 designs from all six years (a 1.6 MB PDF document).
As usual, print them out on (or otherwise affix to) card stock, personalize, and [some steps omitted] enjoy the resulting lifelong romance.
---
Update: New cards have been released! Please check out the 2019 set, which contains all 42 cards from 2013 through 2019.