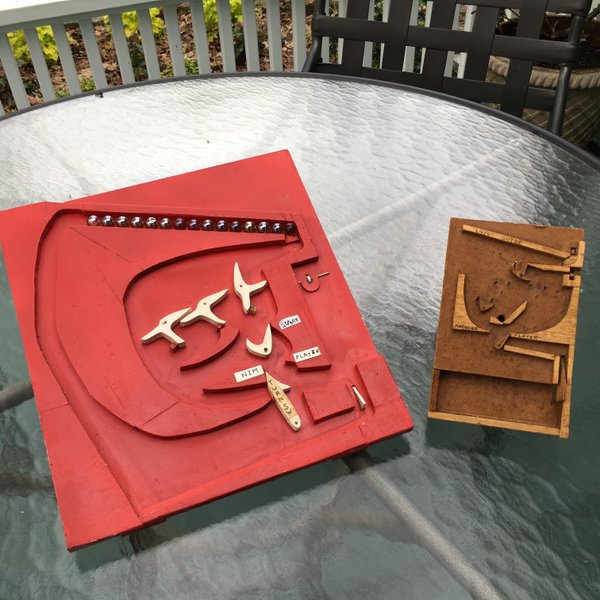 Dr. Nim was made by John Godfrey, the same person who designed the original Digi-Comp II. His grandson, Andrew Beck, has the Dr. Nim prototypes and recently shared pictures and video of them via twitter.
Andrew says,
Here's a video showing the first two Dr. Nim prototypes, made by hand in the 1960s
The second prototype still works, and he shows off how the mechanism works in the video, along with pointing out some of the differences between the two prototypes.
The earlier prototype has switches that look very similar to the ones in the Digi-Comp II.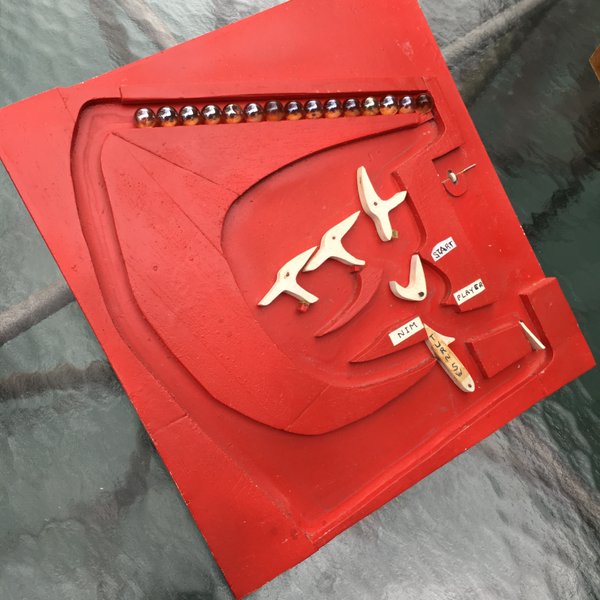 The second prototype is very close to the production version, which we blogged about some time ago, and can be seen below.
Thank you, Andrew, for sharing this bit of history!