Today we are introducing a brand new member of the AxiDraw family of pen plotters: the AxiDraw MiniKit.

The AxiDraw MiniKit is a special compact addition to the AxiDraw lineup.
Designed for lighter-duty applications, It takes up less desk space and less storage space. With a plotting area of just 6 × 4 inches (150 × 100 mm), it's small enough to take with you, or to fit into places where bigger machines can't.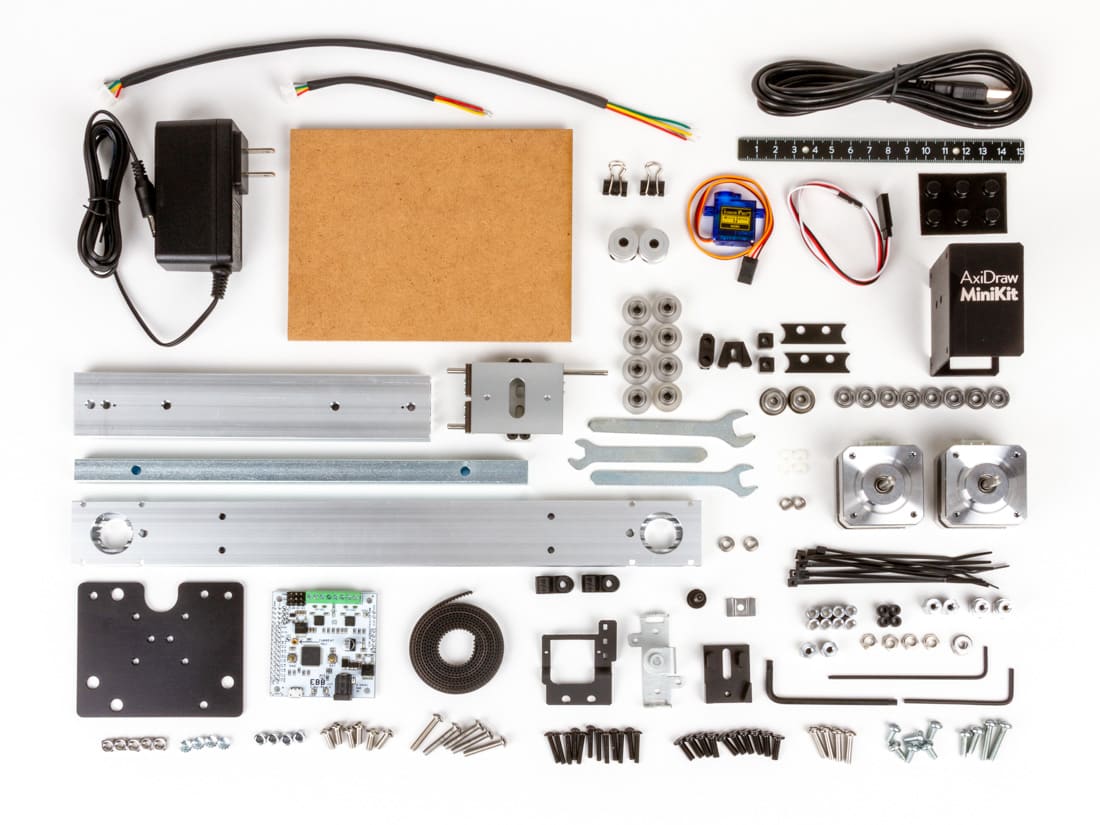 In addition to be being "Mini", it is also a kit.
Unlike other models of the AxiDraw family like AxiDraw V3 and AxiDraw SE/A3 (which come assembled, tested, and ready to use), the AxiDraw MiniKit is a machine that you assemble yourself.
We've taken great care in designing a kit that is rewarding to build and to own.
And of course, it's an AxiDraw, and performs like one. Small but sturdy, it's built with custom aluminum extrusions, machined parts, attention to detail, and care.