The Great Evil Mad Scientist Laboratories Halloween Project Archive!
Halloween is one of our favorite holidays, and our collection of Halloween projects continues to grow. Every fall we update it to include our latest projects for the season. In the list that follows, we've organized dozens of our Halloween projects into categories: costumes, pumpkins, decor and food.
Last updated: 10/2019.
If you're inspired by one of these projects to make something, we'd love to see photos in the flickr auxiliary!
Costumes


The Umbrella Bat Costume (Link)

The (Slightly) Anatomically Accurate Umbrella Bat Costume (Link)

A Traveling Exhibition of Modern Art (the Halloween Costume) (Link)

Make a Flying Spaghetti Monster Costume (Link)

Crocodile Costume (Link)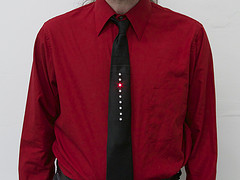 Kraftwerk Tie (Link)

Pumpkinheads (Link)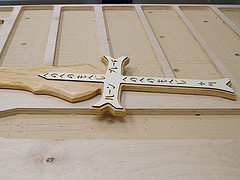 Giant sword (Link)

3D Goggles (Link)

Robot heart (Link)

Drawing on costumes with AxiDraw (Link)
Pumpkins


Make A Cylon Jack-O-Lantern (Link)

MiniPOV Cylon (Link)

The Larson Scanner Kit (Link)

Make a Robotic Snap-O-Lantern (Link)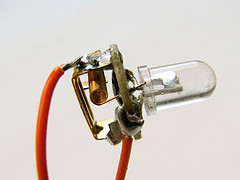 Easy Itty-Bitty Blinky LED Jack-O'-Lantern (Link)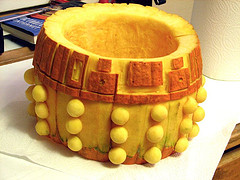 A Robotic Dalek Pumpkin (Link)

A dark detecting circuit for your jack-o'-lantern (Link)

Easy halloween project: 8-bit gourds! (Link)

Simple solar circuits (Link)

Stock Ticker Pumpkin: Scariest Jack-o'-Lantern of 2008 (Link)

Rovin Pumpkin (Link)

A pumpkin that sleeps like a Mac (Link)

Printing on a strangely shaped egg (Link)

Eggbotting for Halloween (Link)

Pumpkin Faces for EggBot (Link)

Blinky Pumpkin (Link)

Your own private mini-pumpkin jack O'lantern army (Link)

Simple LED Pumpkins (Link)
Decor


LED Ghosties (Link)

How to hack LEDs into Lego minifigures for Halloween (Link)

Lego Abominations (Link)

Turning Mollie into Maulie (Link)

Peggy-O-Lantern (Link)

24 Hour Tombstones (Link)

Magnetic Googly Eyes (Link)

Flickering LEDs for props and pumpkins (Link)

Art Controller Kit, for controlling your Halloween effects (Link)

Halloween Candy Magnets (Link)

Solderless Flickery Flame (Link)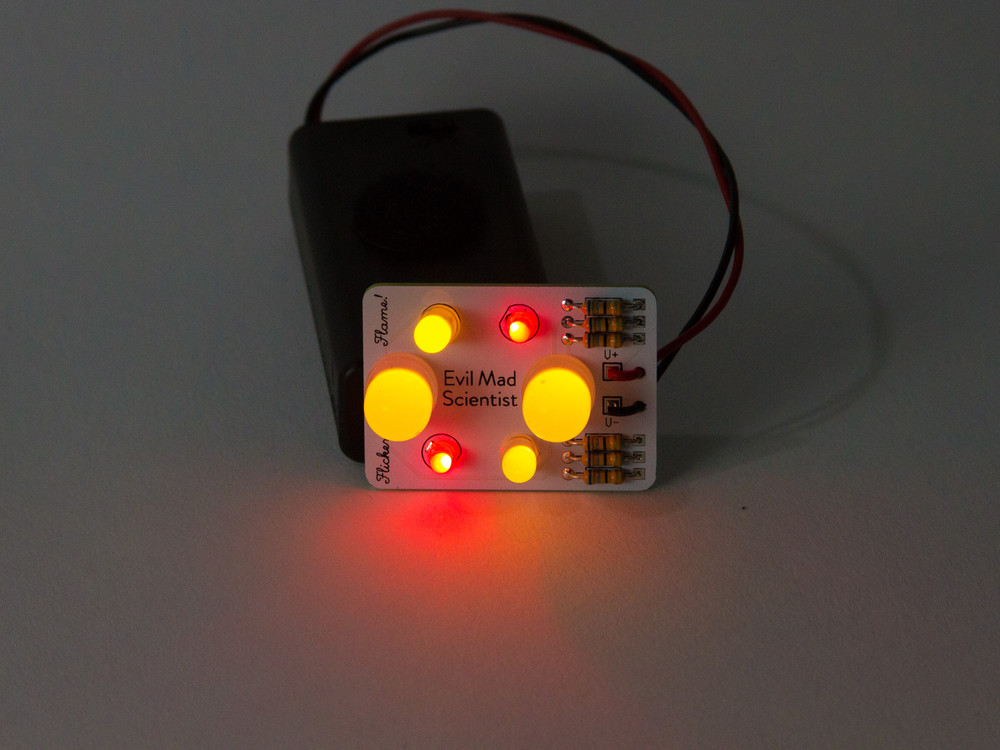 Flickery Flame Soldering Kits (Link)

Psychedelic Flame Soldering Kit (Link)
Food


Cooking hot dogs via electrocution (Link)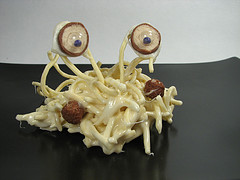 Edible Googly Eyes (Link)

Pumpkin Spice Truffles (Link)

Eyeball Caprese (Link)

Halloween Cuisine: Sweet or Savory Specimen Jars (Link)

Crunchy Frogs (Link)

Mermaid Purse (Link)